Visit the Church Calendar for upcoming events.
COMING UP THIS WEEK/WEEKEND:
We will begin In-person Worship Services this week as follows:  Thursday night, June 4, at 6:30pm and Sunday, June 7, at 10:00am. 
We will continue to share the entire worship service via videotape to be accessed each Sunday morning for those needing to be at home.
We will continue to provide a video service on Sunday mornings, available on the church home page , on the Church APP and through our YouTube channel.
Please see the new "COVID19 and Our Services" tab for updates regarding changes to our weekly schedule and Sunday Services. You will also find information regarding our Re-Entry Plan to in-person worship services.
June Dates to Remember: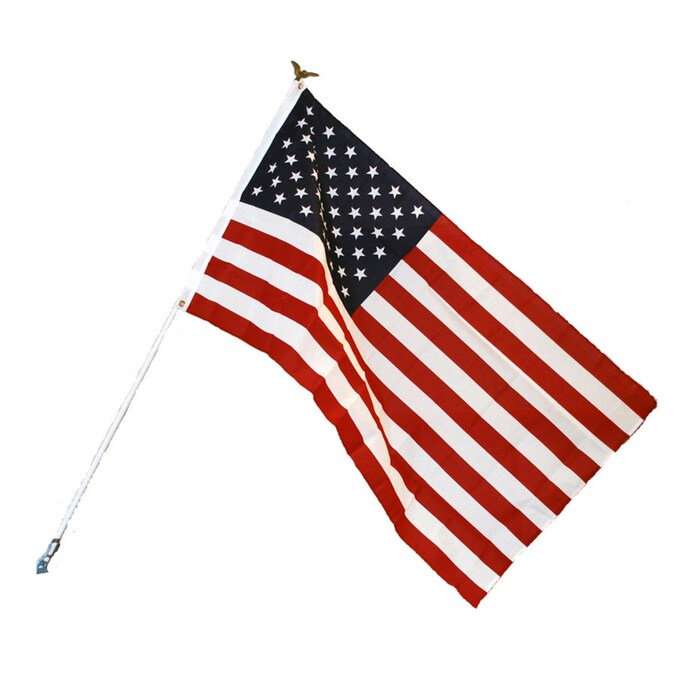 We have made plans to recognize our 2020 Graduates at our in-person worship services in the coming weeks. As you know, with the Covid19 restrictions, we will be having two in-person worship services each week starting in June.  We will be having a Thursday evening service at 6:30pm and a Sunday morning service at 10:00am.  These will be identical services.  
Our Graduate Recognition Service will be on Thursday, June 11, at 6:30pm and Sunday, June 14, at 10:00am.  You choose which service that you would like to attend.  Again, these will be identical services so just attend one.  If you are unable to attend either, we will be videotaping the Thursday night service to show by Sunday morning.
We have six High School graduates this year, two College graduates, and a Nursing School graduate.  During the service we will recognize each one of you by name with your picture on the video screen.  We also have a special video of our High School graduates that Jenny Culler has put together. 
Our 2020 High School graduates are: 
Emma Cox
Nick Culler
Maggie Glover
Adam Haysley, Jr.
Judson Tabor
Mason White
Our 2020 College graduates are: 
Trenten Cox
Sue Ann Rollman. 
Our 2020 Nursing School Graduate: 
 Once again, we are proud of each one of you and congratulate you on your accomplishments! We pray that God will continue to pour out His blessings and favor on you as you continue on in your schooling and/or your career.
IF YOU DON'T HAVE THE CHURCH APP TO BE ABLE TO ANSWER THE QUESTIONS ON THE SURVEY, PLEASE SEE BELOW. If you responded to the church app survey, there's no need to email your response.
Here are the questions on the app Pastor Jim would like you to answer. This will help to determine how many members we need to prepare for each service since it will be limited due to social distancing.
The questions are as follows:
Attend Thursday night services at 6:30 pm starting June 4, 2020 (This date is subject to change)
Attend Sunday morning services at 10:00 am starting June 7, 2020. (This date is subject to change)
Continue watching services online from home.
If you do not have the APP–Simply email your response to the church office.
STREET REACH DONATIONS:
Please drop off ANY Street Reach donations outside the double doors by the entrance driveway (across from the church kitchen in Fellowship Hall) AND, it's very important you call the church office & let us know you are doing so! Otherwise your donations may "walk away"! Thank you.
When you are mailing in your giving to the church, please use ONLY the P. O. Box 91316 LOUISVILLE,KY 40291, DO NOT PUT THE CHURCH PHYSICAL ADDRESS ON YOUR ENVELOPE! If you do, it will come back to you!
Reminder: For those who are unable to attend in-person services at this time you may continue to give online. In lieu of not having the opportunity to give through your tithes and offerings during the offering time at Church, you may mail them to the church office, use you mobile app, or give on-line.  Thank you for your faithfulness!
mail it to Fern Creek UMC, P. O. Box 91316, Louisville, KY 40291
utilize the pushpay app; text "FCUMC" to 77977
online:www.ferncreekumc.org
"The Helping Fund."
This fund is designed to provide assistance to persons both within the FCUMC Family and those within the community. We know that in the time of the Covid19 pandemic, needs have arisen due to the shut down of many places of employment and other circumstances. If assistance is needed by anyone in the church or if you know of a situation where help is needed, you may contact Pastor Jim at 270-585-2289.
Even beyond the time of Covid19, this fund is designed to provide assistance to persons. Occasionally, we have a specific need that we put before the congregation and ask for your help. Most recently, we were able to help someone secure the rental of a home. We are highlighting this fund now to give each of us an opportunity to make donations to this designated fund before a larger need like this might present itself. In this way, we will already have some funds in place to be able to give assistance to a person or family.

The Finance Team has drawn up policies concerning "The Helping Fund." See Pastor Jim's blog for more details.
We would like you to prayerfully consider making a donation to "The Helping Fund."You can make a check out to "Fern Creek UMC" and memo it "The Helping Fund." Thank you for your extreme generosity
FCUMC APP–Get the NEW Church app for all of your devices.
You can open the Google Play app or Apple App Store app on your device and simply search for "Fern Creek UMC" to find our app.
Once you have downloaded the app, simply click to open it, and then follow the prompts to set it up.

You will be asked to allow the app to use your location data.
This is not absolutely necessary, but it will be helpful for some upcoming features.

Next, you will be asked about types of notifications you would like to receive.

This is a feature we will begin using soon to send important announcements and other updates.
We will probably be changing these categories over time, but for now, just select the topics for which you are most interested.

Finally, you will be asked to create a profile.

We really encourage you to do this to take advantage of all the upcoming features.
It only takes 15 seconds. Just follow the prompts.
If you have multiple devices, you can just set up the profile on your primary device and skip it on all the others. (But please DO download the app on ALL your devices–this really helps improve our search results!)
Our PDO Program, Boy and Girl Scout Programs are all out for summer. These are planned to all resume in the fall when school is back in session. Have a great summer!
A CHRIST-CENTERED RECOVERY PROGRAM!
Will be Sundays from 5:30 pm – 7:00 pm when we resume regular schedules and quarantine is lifted.
Freedom is Possible
If you are in need of healing or recovery from…
Abuse: verbal, sexual, or physical;
alcohol, anger, anxiety, divorce, drugs, eating disorders;
faith doubts, fear, guilt, job loss;
lying, over spending, insecurity;
codependency, gambling, need to control;
pornography, sexual addiction;
over working, self-destruction, stress, unforgiveness….
Please pick up a flyer in the Welcome Center for more details.
STREET REACH
Almost every day of the week there are Street Reach team members in the streets of Louisville supplying much needed items such as water, clothing, food and tents to our Homeless Community.
You can help by supplying water, batteries (all sizes), sternos, tents, gloves, $5 McDonald gift cards, socks, blankets, sleeping bags, gloves, hoodies, jeans. Drop items off in Darryl's office or join the team in this vital outreach mission on Thursdays at 6 pm when the entire team heads out on the FCUMC bus.
The Youth group joins the Street Reach team in this mission by helping to organize supplies and preparing meals. The youth continue to go downtown on various Wednesdays during UMYF.
Contact Rev. Darryl Glass about these outreach opportunities for the Homeless.
Bible Study
_____________________________________________________________________________
"Single Message" The single message of the Bible
Saturday evenings at 6:45 pm. Walter Jones/teacher holds a Bible Study open to anyone who would enjoy an in-depth study of books of the Bible. After Bible Study attendees go to a local restaurant for food and fellowship.
_____________________________________________________________________________
DISCIPLE FAST TRACK STUDY Wednesdays
DINNER 5:30 PM – STUDY 6:00 PM – 7:15 PM The study starts on March 4 and will last 12 weeks. There is a sign up sheet in the Welcome Center.
This 12-week study immerses you in the books of Luke and Acts.
Disciple Fast Track Into the Word Into the World is an adaptation of the original, bestselling Disciple Bible Study Into the Word Into the World. The study is ideal for busy people who want to fit an in-depth Bible study into their busy lives. The cost of the book is $16.00. We need volunteers/SS Class to provide the Wednesday evening meal for those who are in the study. Sign up sheet in the Welcome Center.
Church Ministry–Get Plugged In!
God has created each of us to serve Him. When we serve, we not only find joy in serving Christ, we also grow closer to Him and we make a difference in the lives of others. Recently, the church held a Ministry Fair during the morning services. If you did not pick up an Opportunities Catalog 2020 please see the welcome center, Pastor Jim, or Lenora Roberts. Please also be in prayer for God to guide you to where your talents can best be shared.
ONLINE GIVING
Just a reminder that you have available to you a way to give online to FCUMC. You may set up recurring or one time gifts to the church using your debit card, credit card or bank account.
You just need to text "FCUMC" to 77977.
Online: ferncreekumc.org
Envelope: Cash or check
Thank you for your diligence in giving to your church.